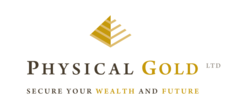 (PRWEB UK) 26 October 2012
Gold prices are expected to rise next week with increasing speculation that central banks will add stimulus to boost economic growth.
Fourteen out of twenty-six analysts that were surveyed by Bloomberg said they expect gold prices to rise next week, while nine were bearish and three were neutral.
Central banks throughout the world have pledged to improve their economies, with many introducing rounds of quantitative easing. The US Federal Reserve has said it will continue buying bonds, while there is speculation that the Bank of Japan will add further stimulus.
Recent rounds of quantitative easing by the US Federal Reserve and Bank of Japan saw gold prices reach their highest in months.
A spokesperson from Physical Gold said:
With further stimulus expected from central banks, it looks as if more people will look to gold investment to protect the value of their money. Many are now losing faith in paper currencies as an effective form of savings and instead investing in precious metals such as gold bullion.
Physical Gold is continuing to watch these latest gold developments with interest.
Physical Gold Ltd is a leading UK gold dealer, helping investors diversify their portfolios with innovative investment solutions. Renowned for their ground breaking products such as the Sipp gold and Gold Accumulation Account, the firm specialise in providing customers with tailored assistance in sourcing the best gold for their personal requirements. Based in London, the team are BNTA accredited and have an unrivalled knowledge of the gold market as well as an exceptional understanding of the general financial markets.