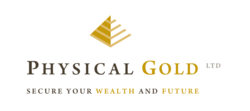 (PRWEB UK) 22 May 2013
Gold managed to make gains on Wednesday following new speculation that the chairman of the US Federal Reserve could hint at the need for sustained stimulus in the worlds largest economy reports Bloomberg.
This would counter further outflows in investor holdings. Federal Reserve Chairman, Ben Bernanke is due to testify in Congress today, while the Federal Reserve will also publish minutes of their last minute painting a clearer picture of the situation.
St Louis Fed President, James Bullard, said yesterday that the US Central Bank should keep buying bonds while the New York Fed President, William Dudley said it had previously been overly optimistic about growth.
Spot gold rose 0.9% to $ 1,389.26 in response to the speculation, making some recovery from previous sessions.
A spokesperson from Physical Gold said:
Despite earlier reports that the US economy was recovering, it would seem that speculation has risen once again that the US is not out of trouble yet and further monetary stimulus is needed. Pushing investors once again into keeping hold of gold holdings and hedging against inflation by looking into gold investment.
Physical Gold Ltd is a leading UK gold dealer, helping investors diversify their portfolios with innovative investment solutions. Renowned for their ground breaking products such as the Sipp gold and Gold Accumulation Account, the firm specialise in providing customers with tailored assistance in sourcing the best gold for their personal requirements. Based in London, the team are BNTA accredited and have an unrivalled knowledge of the gold market as well as an exceptional understanding of the general financial markets.