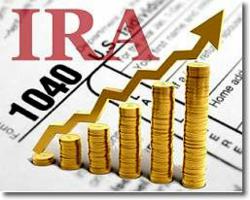 Los Angeles, CA (PRWEB) August 18, 2012
Clearly most people own an IRA or 401k account to safeguard their retirement years, especially given the several tax advantages. Although IRAs tend to be linked with investments in stocks and mutual funds, precious metals retirement investments (e.g. gold IRA, gold 401k, silver IRA, etc.) are on the upswing.
With the gloomy economic situation in the US and Euro crisis keeping stock and bond markets unstable, more and more investors are looking to diversify into alternative investments in precious metals, even those who have not traditionally taken control of their retirement investments beyond choosing from different mutual fund options in an employers 401k program.
Gold is frequently cited as a prominent investment component by almost all brokerage houses and bankers and is generally seen as a safe haven to invest in. Although the general public has a low awareness of the ability to diversify their retirement assets into Precious Metals, its clear that many are seeking alternatives to more commonly known options and financial planners are finding themselves talking to their clients more frequently about something that has traditionally not been a focus.
In April of this year, Bank of Americas investment bank analyst MacNeil Curry estimated that gold prices will hit $ 7,000 per ounce before ending a long uptrend. Currently, gold spot prices have maintained above $ 1,600 per ounce after dipping below this mark late last week, so looking long term there seems to be plenty of upside for the investor looking to build their nest egg over time.
Additionally, in its latest research the World Gold Council (WGC) noted, Against a backdrop of sustained market turmoil and wealth erosion of the average person, investors are seeking a trusted source of security for their holdings. The report shows how gold can fulfill this role by acting as a consistent portfolio diversifier managing risk and mitigating potential losses in the portfolios of investors. Further, using data spanning over 25 years, the report demonstrates that an allocation to gold helps investors obtain equal or better than average returns while incurring less volatility and reducing maximum monthly losses. A simple comparison of the last ten years of the S&P 500 index compared to the returns on Gold or Silver is enough to get anyone to take note.
Further, gold supply remains low compared to its growing demand and that is helping to foster long-term price appreciation potential. The demand for gold has been increasing and this is because it is used in multiple sectors; jewelry, technology, investment (gold bars and coins). In addition, and unbeknownst to the public at large, national central banks of many countries continue to purchase gold as a reserve.
WGC figures reveal that gold demand increased to 4,569 tons in 2011 from 4,138 tons in 2010 (a greater than 10% increase in relatively short period of time). The volume of gold for investment surged to 1,686 tons from 1,578 (nearly 7% increase) in the same period with gold bar and coins leading the pack. Physical bar demand jumped to 1,191 from 909 tons (a notable 31% jump) while that for official coins increased to 246 from 213 tonnes (a greater than 15% increase). The official sector purchase climbed to a whopping 456 tons from 77 tons (a nearly 5-fold increase) and this has garnered significant attention from those who watch the markets regularly. Gold IRAs and 401k are clearly gaining popularity as they are not dependent on the performance of any institution or individual decisions to gain market value, unlike stocks and mutual funds, whose values change often with no guarantee for financial security.
The process of completing a gold IRA rollover is simple and permits investors to diversify part of their retirement savings portfolio, including previous 401ks or current IRAs. Most importantly, it is free from any taxes if administered correctly through a recognized market leader such as Precious Metals Brokerage Group International (http://www.pmbg.net/). Many brokerage houses offer services to rollover or transfer IRA into a precious metal IRA but investors should be aware that many financial institutions do not specialize in precious metals and gold IRA investments. The US-based Precious Metals Brokerage Group International (PMBG) is one among a very few precious metal brokerage companies that has been emerging as a market leader in the gold IRA segment. PMBGs retirement account department charges no fees to establish your precious metals IRA.The company also made the process very simple and offers professional service by working with the clients existing and new custodians to complete the process smoothly. Prospective investors can call PMBG directly at 1-800-516-PMBG (1-800-516-7624) or log into http://www.pmbg.net/ to learn more details on setting up gold IRAs, gold 401ks and other precious metals retirement account.
Presently, the U.S. government permits certain gold bullion and proof coins, as well as certain silver, platinum and palladium coins and bars in a precious metals IRA.
About Precious Metals Brokerage Groups International, LLC (PMBG):

PMBG is a leading, U.S. based precious metals trading firm and a proud member of the Better Business Bureau with an A Rating. The company offers a full range of internationally recognized precious metals investment products including gold coins, silver, palladium, platinum and other bullion coins. Precious metals are delivered via direct, insured mail to your home or for secure depository storage for 401k, 403b, and self-directed IRA accounts. Prospective investors can call PMBG directly at 1-800-516-PMBG (1-800-516-7624) or log into http://www.pmbg.net/ to learn more details on setting up gold IRAs, gold 401ks and other precious metals investment and retirement accounts.