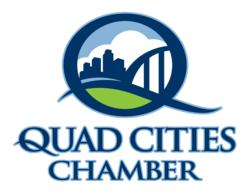 Quad Cities, Illinois/Iowa (PRWEB) June 14, 2013
The Quad Cities was named one of Americas Top Military Friendly Communities by Victory Media, publisher of G.I. Jobs magazine this week. The rankings compared 381 metropolitan cities, putting the Quad Cities among the top 12.5 percent of metros across the country. The ranking was based on the number of veteran-owned businesses, job openings at military friendly employers and the number of military friendly school campuses, as well as cost of living and the unemployment rate.
The Chamber and our community have worked hard to enhance our relationship with the military, and I think its a sure sign of whats to come, says Bill Martin, President, Quad Cities First. Our region is going to continue to be recognized as a military-friendly community, which will only work to grow our defense industry.
Martin says that the defense industry is an important part of the local economy, making support of the Rock Island Arsenal and the military a priority for the Chamber.
Chamber reps point to some of the community-based initiatives theyve recently launched, including Hooah! Quad Cities, a military appreciation and awareness campaign, and We Hire Vets, which encourages employers to look to veterans to fill open positions.
Major General (Ret.) Yves Fontaine is quick to point out another show of military support the Quad Cities is currently taking part in: the upcoming Quad Cities Military Salute Gala.
When the Army Ball was cancelled due to sequestration, the Chamber and the RIA-AUSA partnered to allow the community to host the Quad Cities Military Salute Gala, says MG (Ret.) Yves Fontaine. More individuals than ever before are signed up to attend. When given the opportunity, we see that the civilian community is eager to support our soldiers. Ive lived all over the world throughout my Army career, and yet I chose to retire from my travels in the Quad Cities. This is one of the main reasons behind Kathy and my decision to retire from the Army in the Quad Cities, Fontaine continued.
About Quad Cities Chamber of Commerce
The Quad Cities Chamber of Commerce is the largest business organization serving the eastern Iowa and western Illinois region, representing nearly 2,000 member businesses. The Chamber provides business and economic development services that build upon its mission to strengthen and enhance the business environment, represent the interests of its members, and foster balanced growth in the Quad Cities region.