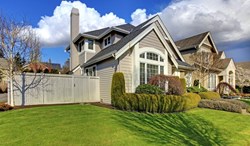 Seattle, Washington (PRWEB) June 16, 2013
In an effort to keep the economy stable and on the mend, mortgage rates have been on the decline, bottoming out at around 3.5% late last year. Since then, according to a recent article published June the 13th by U.S.A. Today (usatoday.com), these rates have started to climb, and to dramatic effect. This is very serious news for anyone wanting to refinance their mortgage.
For many people looking to refinance their home, finding the time to get their paperwork started should be a must. As the article by usatoday.com says, Concerns that the Federal Reserve will scale back its bond purchases have pushed rates higher. Still, mortgage rates remain low by historical standards."
Cheap mortgages have helped sustain a housing recovery that began last year, encouraging more Americans to buy homes or refinance existing loans. This means that anyone thinking about refinancing should do so by any means possible.
One excellent tool, available to those who need a hand with their finances, is provided free of charge by RateState. It allows offerings from top lenders to be compared side by side. It is certainly easier than calling up every lender in town and waiting for a quote while being put on hold.
About Rate State:

Rate State provides a simple, easy to use web interface to help homeowners and home buyers find the best available mortgage loan for home purchases, and mortgage refinancing. In addition to the Rate State system, the website provides valuable articles and education for home buyers and current homeowners considering a home purchase or refinance.