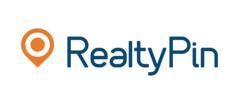 Los Angeles, CA (PRWEB) April 03, 2013
Whats behind these ups and downs?

The biggest factor is mortgage rates themselves. Even though Americas average mortgage rates have been hovering above record low levels for the past year, homebuyers and refinancers dont want to pay any more than they have to. So, when the rates rise just a little bit, borrowers back off and put their mortgage plans on hold until they can get a better deal.
Read about What Luxury Home Buyers Want and Home Renovations That Can Give You a Headache.
The process is cyclical, though, because mortgage rates are so dependent on human behavior. Like the experts at Realtypin.com have pointed out, interest rates are like the temperature of the economy. Anytime they go up even if its just a slight uptick its a sign that the economy is doing better. So, when a glut of people apply for mortgages, its proof that people have money to spend and are willing to spend it. So, the rates go up, if only a little bit. Then, when applications drop off, its a sign that people arent quite as interested in buying so the rates trickle back down.
But if the rates are so sensitive, does that mean rates could spike if the number of home sales continue to go up? No.

The Federal Reserve has been working hard to keep interest rates low, so that more people will be encouraged to go out and spend money on a new home. Thanks to its Quantitative Easing program, which buys $ 40 million of government-backed mortgage bonds every month, the Fed says it can keep interest rates low for the next couple of years. In fact, its estimated that, despite the slight gains that the market has seen lately, the average rate for a 30-year fixed mortgage will not go above 4% before the end of the year.
So, whats next for the mortgage rate rollercoaster?

Its tough to predict, but dont be surprised if the number of applications trickle back down. Right now, the average rate for a 30-year fixed mortgage is 3.57%, according to research done by Freddie Mac. Thats 0.03% higher than the rates were during the week of March 22nd when the number of applications went back up.