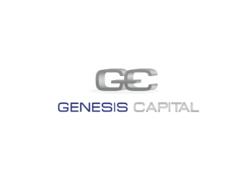 San Francisco, CA (PRWEB) November 20, 2012
The Real Estate Roundtable (RER) has recently released a survey based on the sentiments of real estate executives showing commercial real estate on an upward trend. The RER sentiment index now stands at 65, up 2 points from the third quarter of 2012 and up 6 points on a year over year basis. An index over 50 shows a positive trajectory for commercial real estate in the following quarter, the current index indicates an improved market in 2013.
Though sentiment is positive, some respondents are expecting slow growth over the coming year. Sixty six percent of the survey respondents said they feel that commercial real estate conditions are somewhat to much better than one year ago. The possibility of the fiscal cliff issue not being properly addressed in Washington appears to be dragging on the general sentiment.
"In the wake of the Presidential and Congressional elections, industry leaders await how the results will translate into public policies that need to quickly address the nation's economic woes, respond to potential slowdowns in Europe and Asia and generate economic growth in commercial real estate markets outside core 'gateway' areas," said Roundtable President and CEO Jeffrey DeBoer in a press release.
Asset values have been seen as improving versus last year, and respondents expect prices to continue rising. Unfortunately, this asset price increase is not seen as broad based, but is rather perceived as being confined to the core gateway commercial real estate markets, as Genesis Capital has also observed. Asset appreciation will need to spread from these core markets to provide more momentum to CRE investors.
Much of the concern and uncertainty is centered around regulatory issues such as the implementation of the Dodd-Frank Act, the proposed Volcker Rule, and the potential for increased capital reserve requirements should the Basel III accord be adopted in the U.S. All three regulations have the potential to seriously hamper commercial real estate lending and capital formation in the secondary real estate markets.
The commercial real estate industry and business will closely watch how Congress and the President handle the impending fiscal cliff issues.
About Genesis Capital

Genesis is a dynamic nationwide network of seasoned commercial real estate and financial professionals that believe in the potential of todays market. Genesis sources assets directly from Banks, Servicers, Lenders and Private Clients for its Buyers. The members of Genesis have participated in commercial real estate transactions totaling nearly $ 7 billion.
Find More Basel III Press Releases