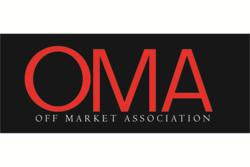 San Francisco, CA (PRWEB) November 14, 2012
A new report from commercial real estate services firm Cassidy Turley and chief economist Kevin Thorpe proposes three scenarios for the resolution of the issues that loom with the so-called fiscal cliff.' This term was coined by Fed Chairman Ben Bernanke in reference to the impact of the budget sequestration and tax increases on the U.S. economy.
Unfortunately, in two out of three scenarios, the commercial real estate market suffers. The good news is that if policy makers achieve the reforms required under scenario 3, commercial real estate markets should improve.
In scenario 1, where nothing is done to mitigate the impact of budget sequestration and tax increases i.e., we fall off the cliff — Thorpe forecasts that demand for U.S. office space will drop by 2.6 million square feet of net absorption in 2013. Office vacancy rates would rise by 20 basis points (lack of new supply would prevent a spike), and rents would move sideways at near-bottom levels. However, Thorpe says that there is only a 30% chance of this scenario occurring.
In scenario 2, there would be no budget sequestration or tax increases current fiscal policy would be maintained. This would bring about a short-term boom in commercial real estate, with tighter vacancy rates, and rents recovering. Unfortunately, this scenario would very quickly lead to interest-rate hikes as well as the downgrading of the U.S. debt, and a credit disaster. The effect of those two moves on the commercial real estate market would be disastrous. However, Thorpe believes this scenario is lower in probability – only about 20%.
Scenario 3 is the most likely one, with about a 50% chance of occurring, says Thorpe. In this scenario, the government would make significant reforms of entitlement programs and tax revenue. Real GDP growth would be about 2.4% in 2013, enough to potentially generate 2 million net new jobs. In this case, the U.S. office sector will continue to make reasonably healthy progress. Net absorption will clock in at 56 million square feet and vacancy could fall by 70 basis points in 2013.
Commercial realtors, lenders and businesses are all concerned with the impending 'fiscal cliff' and actions that will be taken.
About the Off Market Association

The Off Market Association (OMA) brings together experienced commercial real estate experts, bankers, finance experts, consultants, attorneys, accountants and others from the financial services sector. The two affiliates are Sunovis Financial and Genesis Capital, offering members their platform for business.
Find More Bernanke Press Releases