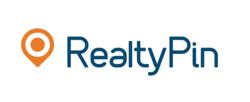 Los Angeles, California (PRWEB) June 25, 2013
The team at Realtypin.com — a website that analyzes real estate news and developments — says that homebuyers are suddenly coming out in droves, thanks to a recent surge in mortgage rates.
According to Freddie Mac, the average rate for a 30-year fixed mortgage hit 3.93% at the end of last week. In fact, rates have been rising steadily since the beginning of May. Analysts at Freddie Mac expect rates to sit around 4% for the rest of the year, then climb close to 5% by the end of 2014.
"We've seen the end of the record-low mortgage rates," says James Paffrath, the co-owner of Realtypin.com. "So, the sellers' market we've been tracking for the past few months has gotten even more intense, simply because buyers don't want to miss the boat."
Even though mortgage rates are still well below their mid-2000 levels (between 2005 and 2007, the average rate on a 30-year fixed mortgage was close to 6%), the team at Realtypin.com says today's buyers want to get their hands on a home before rates go up even more.
"The number of homes sold in May hit a three-and-a-half year high, so it's pretty clear that buyers are choosing to dive into the market sooner rather than later. We think mortgage rates are the biggest factor behind that surge," explains Paffrath.
And, in the wake of comments made by the Federal Reserve last week, mortgage rates don't have anywhere to go but up.
"Now that the Fed is throttling back on Quantitative Easing, there won't be anything holding mortgage rates back," says Paffrath. "That, combined with the natural recovery of the overall economy, means that the deals are getting smaller by the day."
For more real estate news and analysis — along with commercial and residential listings — log onto http://realtypin.com.
Related Federal Reserve Press Releases