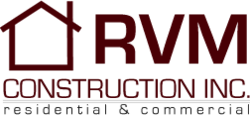 (PRWEB) April 15, 2013
In spite of the gloom and doom reported nightly, statistics show that the national economy has been steadily improving, especially over the last couple of years. 1.8 million Jobs were added in 2012 according to A. Basu of Construction Executive Magazine, and in the same time frame the California housing market has made marked gains.
According to Ron VanderMooren, the owner and CEO of RVM construction, Many home owners are experiencing more financial stability, but arent necessarily feeling optimistic enough about the future to move up or move down. The hard times of 2008 are still pretty fresh in their minds, but they are starting to think about the deferred maintenance needed for their own homes. Naturally when homeowners start thinking about upgrading or improving their homes they want to know what they can do to get the most return for their remodeling dollars.
Every day homeowners ask me, what is the best investment to make in their homes for more comfort and value? The answer is easy, you cant go wrong with reasonable expenditures to upgrade kitchens, bathrooms, square footage, and curb appeal. The trends that I am seeing in OC Construction are homeowners starting to take the time and trouble to make their homes more comfortable and customized for their families. This includes larger, more open concept kitchens, some with added square footage, upgraded baths, and outdoor spaces where they can relax or entertain. A great place to get ideas and inspiration is the website Houzz.com. Our clients use this to create a wish list which we can easily use to give them an idea of the cost or create a budget all online.
About RVM Construction:

RVM Construction is a family-owned and operated business specializing in the construction and remodeling of fine residential homes. RVM Construction in Orange County provides a complete range of all types of construction, general contracting, and residential construction. Before work even begins, they thoroughly analyze each project with the goal to remain on budget and on schedule. At RVM, they proactively identify potential problems and seek out the most effective cost-control solutions to fit your project requirements.
Clients choose RVM Construction because they value honesty, integrity, and a consistent quality of workmanship. Their proven process provides highly predictable outcomes. The RVM promise is to deliver the finest quality construction within your project budget. RVM employs the best practices available in the engineering and construction industry today.
Their emphasis on quality construction has made RVM one of the most respected construction firms in Orange County.
For more information on RVM construction and a gallery of recent residential projects visit http://www.rvmconstruction.com or visit us at http://www.houzz.com.