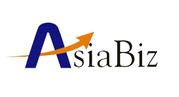 Singapore (PRWEB) August 21, 2012
Singapores central bank, the Monetary Authority of Singapore (MAS), has recently tightened regulations governing Singapore based fund management companies (FMCs).
Licensing, registration and operating requirements made to the following areas of the FMC framework:

a) Securities and Futures (Licensing and Conduct of Business) Regulations,

b) Securities and Futures (Financial and Margin Requirements) Regulations and

c) Financial Advisers Regulations.
REGISTERED FMCs (RFMCs)

According to the new framework, Registered FMCs (RFMCs), a new category of FMCs that will replace the existing Exempt FMC (EFMC), must fulfil a new base capital requirement of S$ 250,000. This requirement will significantly increase the startup cost of RFMCs that have opted for Singapore company incorporation as well as the fulfillment cost of existing EFMCs when they apply for the RFMC status.
Additionally, the newly introduced RFMCs are allowed to serve up to 30 Qualified Investors and manage up to S$ 250 million in assets under management. All other fund management companies will have to apply either to be A/I licensed FMCs or Retail Licensed FMCs.
OPERATIONS AND COMPLIANCE

The revised framework also requires FMCs to align their operational practices to the facilitation of transparency. Rules requiring independent custody and valuation of investor assets, as well as requirements for FMCs to undergo independent annual audits by external auditors are some of the measures in this direction. Hence, compliance costs, especially for the existing EFMCs, will increase as well.
Commenting on the enhanced regulations, Mr. James Nuben, Head of the Tax Division at Asiabiz Services, a Singapore company formation specialist, said, The revised regulations will significantly impact the cost of doing business in Singapore for FMCs. However, the regulations are necessary and beneficial in view of the post-financial crisis. The changes not only align the Singapores FMC regulatory framework more closely with the regulatory framework of other financial hubs, such as Hong Kong; they compel fund managers to improve operational processes and governance. This in turn will raise the bar for new fund managers and position Singapore as a promoter of greater transparency, thereby boosting investors confidence who are cautious or risk averse. Over the longer term, to be the leading jurisdiction in Asia for fund management activities and attract more FMCs to opt for Singapore company registration.
ABOUT ASIABIZ SERVICES

Asiabiz Services is a Singapore-based consultancy that offers business solutions for both local and foreign professionals, investors and entrepreneurs. Our areas of expertise include Singapore company registration, incorporation, offshore company setup, accounting, taxation and other related corporate services. Asiabiz Services also provides Singapore work visa and immigration services for foreign professionals wishing to relocate to Singapore.
120 Telok Ayer Street, Singapore 068589

Phone: +65 6303 4614

http://www.asiabizservices.com