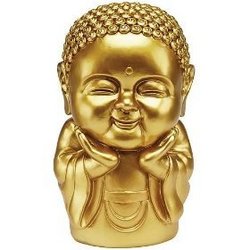 New York, NY (PRWEB) December 22, 2009
Individuals interested in investing in precious metals can now buy gold bullion online via GoldBuzzer.com. With the price of gold possibly reaching $ 8,000USD by 2015, now is the time for smart investors to buy gold bullion.
Precious metals, especially gold and silver, have always been a highly revered medium of exchange or tradable currency, especially as safe-haven investments during political and economic turmoil. The increased economic uncertainties and financial excesses of today have boosted demand for investment assets offering protection from inflation, stock market weakness, collapsing housing prices, currency problems and overall financial frailty. In such an environment, gold and silver have shined the most.
Smart investors and financially educated people buy gold bullion because they see precious metals as the ultimate hedge against rising global political instability, which in recent years has driven energy prices, and therefore inflation, higher, says J.W.B Aime of Gold Buzzer. Shrewd minds buy gold bullion because there is no counterparty risk. Precious metals store value in small volumes and have the necessary liquidity and convertibility. In current times, gold and silver have proven to be a hedge against the weakness in the fiat currency, notably the U.S. dollar, and a safe-haven asset during economic and financial crises.
All this has boosted the price of gold to the highest-ever levels in the recorded history of gold trading. Silver prices have also surged, and the rally of both metals is bound to continue as economic, financial and political risks persist. Therefore, the time is ripe for long-term investors to capitalize on this bull market, diversify assets with gold holdings and capture the ever-rising cost of investment safety.
Gold could be at US$ 8000 in 2015, meaning this bull market still has legs and plenty of wind to keep running, Aime says.

Gold Buzzers partnership with leading precious metals companies makes it easy for investors to take advantage of this burgeoning market. Customers can redeem and take physical delivery of gold in handy units of 100 gram or one kilo gold bars. The conversion of goldgrams into physical gold bars for insured mailing or collection may be completed at any time.
Any novice investor in gold and silver may wonder about the most appropriate venue to buy and trade these metals. The right answer will depend on the level of investment sophistication and market knowledge of each individual. Trading spot gold and silver in the financial markets, as well as gold and silver futures, is risky, given that trading in these assets in the financial markets is highly speculative and leveraged. Therefore, only traders with substantial experience and sufficient financial means may afford to actively trade these commodities in the financial markets. They can do so simply by opening a forex trading account, which will allow them to buy long or sell short both gold and silver, thereby trading on both ups and downs in the prices of these assets. However, this form of short term investment in gold and silver will not provide the hedge against economic and financial risks. On the contrary, Aime says, it can only heighten investment risks and potentially result in large capital losses.
The real hedge against these risks, and thus the best investment medium for risk-averse investors who prefer security over financial speculation and who may have a limited knowledge of financial and commodity markets, is to buy gold bullion.
People interested in investing in tangible assets can open a free gold holding and buy gold bullion online at GoldBuzzer.com. Many actively traded products such as American Eagle, Canadian Maple Leaf, South African Krugerrand, Austrian Philharmonic, Chinese Panda, Swiss Gold Bars, Englehard and Johnson-Matthey silver bars, and other brands can be found online.
To convert goldgrams purchased through Gold Buzzer into one or more gold bars, users simply need to log into a gold holding and select "Redeem Gold". The user can then choose the quantity of bars he or she would like to receive and specify whether to ship the bars by insured mail or collect the bars in person. The order will be processed within one business day. The orders status can be tracked directly within the users gold holding.
For a daily update on the precious metals market or for more information on how to buy gold bullion at honest prices, sign up for Gold Buzzers free newsletter at http://www.GoldBuzzer.com.
# # #