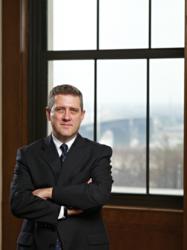 Farmington, MO (PRWEB) May 23, 2011
Federal Reserve Bank of St. Louis President James Bullard delivered remarks titled Commodity Prices, Inflation Targeting, and U.S. Monetary Policy on Monday as part of the Cozean Lecture Series, overseen by Mineral Area College Foundation.
Bullard said ignoring energy prices in measures of inflation may understate the true inflation rate if rising energy prices represent a relative price shift for energy. In addition, he discussed headline and core inflation and stressed that the key policy goal with respect to prices is headline inflation rather than core. He also said that the Federal Open Market Committee (FOMC) should de-emphasize core inflation in order to reconnect with households and businesses that experience important price changes every day. Bullard briefly discussed the merits of commodity standards and inflation targeting, concluding that inflation targeting is a better choice in the current environment. With respect to monetary policy, a pause allows more time to assess the strength of the economy, he said.
Commodity Prices
While there have been substantial increases in commodity prices in recent months, Bullard noted that energy prices cannot continue to increase indefinitely. Still, some sectoral prices do continuously move in one direction for a long time, he added, citing two examples: prices for medical care, which have increased, and prices for computer technology, which have decreased.