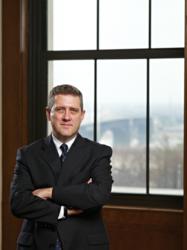 Little Rock, AR (PRWEB) May 06, 2011
Federal Reserve Bank of St. Louis President James Bullard delivered remarks titled U.S. Monetary Policy and Commodity Prices at the Arkansas State Banking Departments A Day with the Bank Commissioner event today.
Bullard said that, based on leading economic research on oil shocks, the current surge in oil prices does not seem to qualify as an important macroeconomic shock. In addition, he discussed headline and core inflation and stressed that the key policy goal with respect to prices is headline inflation rather than core. With respect to monetary policy, Bullard said that higher inflation expectations in conjunction with a zero policy rate amount to an easing of financial conditions and that going on hold allows more time to assess the strength of the recovery. Finally, Bullard briefly discussed the merits of commodity standards and inflation targeting, concluding that inflation targeting is a better choice in the current environment.
Commodity Prices
While there have been substantial increases in commodity prices in recent months, Bullard noted that energy prices cannot continue to increase indefinitely. Still, some sector prices do continuously move in one direction for a long time, he added, citing as examples prices for medical care, which have increased, and prices for computer technology, which have decreased.