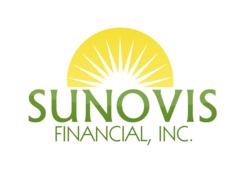 San Francisco, CA (PRWEB) April 08, 2013
Austinites can now benefit from fast small business loans, or Micro Loans, from Sunovis Financial. "Austin is such a vibrant city that supports the small business climate," says Terry Robinson, President of Sunovis Financial. "Small business owners in Austin are surrounded by larger tech companies, pharmaceutical and bio tech companies and even a strong food industry. But small business owners are not always able to access capital. We want to remedy that," said Robinson.
The mission of Sunovis Financial is to rebuild the U.S. economy, one business and one loan at a time, and the company is reaching out to every city and town across the nation to help make that impact.
Micro loans are short-term non-bank loans that can get capital into the hands of a business owner quickly. The application (one page and four months of bank statements) will be reviewed and an offer made in as little as two to four days, with funding in as little as seven to 10 days. Underwriting focuses on cash flow of the business and ability to repay, not so much on credit scores. There are no collateral requirements or down-payments.
Not all industries qualify, but a wide range do. The best use for Micro loans are for something that will bring more money to the bottom line of the business and allow it to grow. Popular industries for Micro loans are restaurants and bars, doctors and dentists, vets, retail stores, piumbers, auto repair and hairdressers or spas.
"If a short-term loan allows a restaurant to add tables or a bar, or allows a dentist to add equipment, or allows a retail store to add inventory, that business has a strong chance to grow," said Robinson. Interest rates are much higher than bank loans, but Sunovis helps evaluate the total cost and return for the business owner.
Payback is typically a daily ACH, which represents a small percentage of the daily cash flow. Many business owners renew the short-term loans to continue the growth process. "We want to see small business get stronger, which in turn helps the US economy get stronger," Robinson emphasized.
About Sunovis Financial

Sunovis specializes in assisting small businesses through SBA loans and Micro Loans (alternative cash flow loans). The company also assists small banks with SBA services, allowing them to stabilize and compete with larger banks.
Related Interest Rates Press Releases