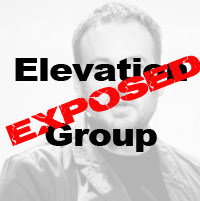 Austin, Texas (PRWEB) September 01, 2012
Can having a portion of your investment portfolio in precious metals be a smart move in these uncertain financial times? According to a recent report released by The Elevation Group Exposed called 'The Case For Buying Gold', it is. To view this report, please visit here.
One of the best cases for buying gold now is because precious metals, especially gold, are not so much an investment, but a hedge against inflation and chaos.
To read 'The Case For Buying Silver', click here.
Another reason is that there is a possibility that gold could be used as money again.
"Up until now, central banks have been penalized (in a sense) for holding gold," says Elevation Group Exposed writer Bob Samms. "But, a recent report indicates that may soon change. There is a current proposal to treat gold as a zero-risk asset under the Basel III agreement."
Basically that means banks could treat gold in the same way as cash or bonds. If that happens, gold will once again become part of the mainstream financial system.
"One important part of the proposal requires central banks to increase their zero-risk assets from 6% to 8%," continues Mr. Samms. "If these huge banks with their monstrous reserves start fulfilling that requirement (even in part) with new purchases of gold, it would cause the price of gold to literally skyrocket."
The agreement could take place as soon as January 1, 2013, but the markets would respond on the news well before that date.
To read the rest of the report on 'The Case for Buying Gold', please visit http://elevationgroupexposed.com/gold
Related Basel III Press Releases