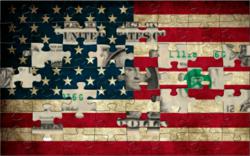 New York, NY (PRWEB) July 05, 2012
In a recent Investment Contrarians article, editor Sasha Cekerevac points out that the U.S. dollar has reigned supreme as the reserve currency of the world for decades; however, this reserve currency status for the U.S. dollar appears to be ending, albeit at a slow pace. Cekerevac believes the new player in the game that wants to become the new reserve currency is China with its yuan.
Shifts in reserve currency dont happen overnight, as they become entrenched in the financial system, notes Cekerevac. Just recently, it was announced that the Peoples Bank of China is allowing direct trading between the Japanese yen and yuan.
It used to be that an investor or company would need to perform a currency cross to make this trade happen, Cekerevac explains. One would sell yuan, buy the U.S. dollar, then sell the U.S. dollar and buy the Japanese yen. This ease in trading will just add more credence to the possibility that the Chinese authorities end-goal many years from now is reserve currency status.
Another worrisome sign for the U.S. dollar is news that the Shanghai Futures Exchange will be introducing a new oil contract that will be listed in both the U.S. dollar and the yuan, believes Cekerevac. He argues that this added legitimacy for the yuan as a reserve currency will only grow if more products that are globally traded are transacted in that currency.
Regardless of ones feelings toward this occurrence, the fact is that no one can prevent the Chinese from trying to shift trades away from the U.S. dollar to the yuan. Of course, this is not the end of the U.S. dollar as a reserve currencyjust a warning sign, in Cekerevacs opinion.
The most important thing when it comes to a reserve currency is the faith of investors in the government. If the government is being mismanaged and run poorly, if businesses are being overly taxed and prevented from operating at full capacity, they will move. Its as simple as that, states Cekerevac. This is a wake-up call to Washington: do what you can to improve the environment for businesses here in America!
To see the full article and to get a real contrarian perspective on investing and the economy, visit Investment Contrarians at http://www.investmentcontrarians.com.
Investment Contrarians is a daily financial e-letter dedicated to helping investors make money by going against the herd mentality.
The editors of Investment Contrarians believe the stock market and the economy have been propped up since 2009 by artificially low interest rates, never-ending government borrowing and an unprecedented expansion of our money supply. The official unemployment numbers do not reflect people who have given up looking for work and are thus skewed. They believe the official inflation numbers are also not reflective of todays reality of rising prices.
After a 25- to 30-year down cycle in interest rates, the Investment Contrarians editors expect rapid inflation caused by huge government debt and money printing will eventually start us on a new cycle of rising interest rates.
Investment Contrarians provides unbiased research. They are independent analysts who love to research and comment on the economy and investing. The e-newsletters parent company, Lombardi Publishing Corporation, has been in business since 1986. Combined, their economists and analysts have over 100 years of investment experience.
Find out where Investment Contrarians editors see the risks and opportunities for investors in 2012 at http://www.investmentcontrarians.com.