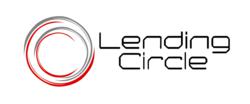 San Francisco, CA (PRWEB) May 10, 2013
The Lending Circle, a division of Sunovis Financial, assists small business owners on a daily basis with access to capital. This includes Micro loans, SBA loans and commercial real estate loans. Fiscal policy and economy recovery as well as bank lending ability is still severely affecting small businesses. Small businesses themselves are the drivers of the U.S. economy.
"The Fed recently released a statement," says Terry Robinson, President of Sunovis Financial, "that Washington's fiscal policy is hampering recovery. We listen and watch, as our clients – small businesses – are severely affected."
After its recent two day meeting, the U.S. Federal Reserve has issued a statement that explicitly blames Congressional fiscal policy for the lack of momentum in the U.S. economic recovery. This is the strongest statement to date from the Federal Reserve that Washington policy is hampering the fragile U.S. economy.
The FOMC based its statement on key reports showing that recovery in the labor market is slowing. Their concern is that Washington tax increases and budget cuts are having a negative impact on the U.S. economic recovery.
It is apparent that the Federal Reserve is increasingly viewing fiscal policy as an impediment to accomplishing their goal of higher growth, full employment, and low inflation. As long as this remains the case, the Fed is likely to continue to do more through monetary policy rather than less, said Terry Robinson, president of The Lending Circle, a division of Sunovis Financial.
The Fed said: "Information received since the Federal Open Market Committee met in March suggests economic activity has been expanding at a moderate pace. Labor market conditions have shown some improvement in recent months, on balance, but the unemployment rate remains elevated. Household spending and business fixed investment advanced, and the housing sector has strengthened further, but fiscal policy is restraining economic growth."
The Fed has continued an $ 85 billion program of purchasing mortgage backed securities and Treasuries in an attempt to bolster the housing market and stimulate the economy. Economists have been expecting a decrease in asset purchases by this summer, but recent economic reports are indicating a slowdown in the labor markets. The Fed has repeatedly said they will not discontinue the program until unemployment reaches 6.5%.
Even so, recent months have seen opinions on the effectiveness of the program diverging among FOMC members. Some members have been pushing to discontinue the program as they are concerned with future economic imbalances and an increase in inflation.
Related Federal Reserve Press Releases