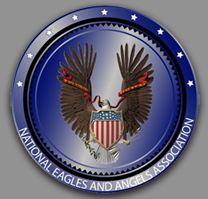 Houston, Texas (PRWEB) April 06, 2012
The National Eagles and Angels Association in cooperation with The George Jarkesy Show announces the launch of http://www.NEAAGold.com, a website that highlights the ways the individual investor may invest and participate in the precious metals market. The website, which is managed bythe United States Gold Bureau. The informative site allows potential investors the ability to recieve the free Investor Kit and gives each investor a free digital safe.
Mr. Jarkesy, who is the NEAA Chairman and Host of The George Jarkesy Show, stated, Between Federal bailouts, the Federal Reserves quantitative easing, Federal spending gone wild and the European Central Banks infusion of liquidity we have set the stage for long term inflation and its just the opening act. I believe that one of the CHIEF protections against inflation is to own some precious metals such as gold in the individual investors portfolio. Jarkesy said and he continued to say that, neaagold.com provides two very important services for our listeners. They provide education about how to own gold, silver or platinum and they also provide a trusted source to own gold whether that is through owning bullion or through setting up an IRA with . Co-host of The George Jarkesy Show, Dwayne Deslatte stated, In an uncertain world, having some physical gold on hand may be one of the best moves you ever made.
About National Eagles and Angels Association

The National Eagles and Angels Association (NEAA) is a group of individual investors, family offices, institutional investors, and successful serial entrepreneurs. Investors receive NEAAs Monthly Newsletter which highlights the Micro Dynamic Portfolio, a model portfolio available only to members. In addition, members have multiple opportunities throughout the year to attend meetings in cities around the country as part of their membership. These meetings establish long term relationships, to educate and to be informed on common financial and business interests; thereby becoming a more informed and prepared investor.
Contact

Associate Director of Operations

Jessica(at)jarkesy(dot)com

(281) 290-6655 x204