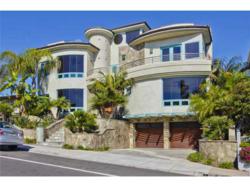 San Diego, CA (PRWEB) November 03, 2011
San Diego has maintained an enviable level of house price stability and employment in the state of California since 2008, more than any other metro area in the state. This makes it particularly attractive for homebuyers and investors looking for bargains that are likely to maintain their value in the months and years of recovery ahead.
Like all areas of the country, San Diego has not been immune to the wave of foreclosures that has engulfed every state and has a constant stream of foreclosed property available for the nimble and savvy investor or buyer with an eye for a bargain.
Homesalessandiego.com is a long-standing local website which has just undergone a comprehensive makeover to make it even easier for users to find San Diego foreclosures within the greater San Diego area. They have married their two decades of local real estate experience and expertise with a refined and revamped search engine to customize by area, neighborhood, prices, property type and amenities. Searches can be automated and results emailed to the user within seconds of a new property becoming available on the site.
The website is as fresh and shiny as San Diego bay on a good day and allows the user to find the best bargains without having to search through pages and pages of out-of-date listings that might already have been sold or removed from the market. It has finally become the essential home buying hub now technology has caught up with the creators original vision.
San Diego Home Sales also has a brand new set of specific foreclosure searches already set up on the site for all of San Diego's 18 incorporated cities and other communities to be accessed immediately with the click of a button rather than being previously set-up.
The shadow inventory of properties held by banks and other establishments numbers some two million properties with more and more coming onto the market every week. Foreclosures are going to be a significant element of the real estate market for the foreseeable future so why not take advantage of the easiest and most comprehensive website in San Diego to find them before other interested buyers?
Homesalessandiego.com is the premier foreclosure search database and website for San Diego and immediate area. They are based at 2683 Via De La Valle Suite G-227, Del Mar, CA, 92014.
###