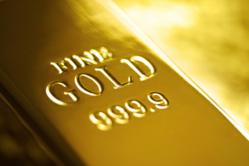 New York, NY (PRWEB) November 18, 2012
In a recent Profit Confidential article, lead contributor and financial expert Michael Lombardi reports that the general public, politicians, and the media in Germany have recently called for a government audit of the Deutsche Bundesbank, Germanys central bank, and the return of all of its gold to Germany. Lombardi notes that, currently, the majority of German-owned gold is being stored in foreign central banks. (Source: Market Watch, October 31, 2012.) According to Lombardi, this movement by the people of Germany to bring back the gold to the country and audit their central bank suggests that the people are turning to gold as a hedge against a dissolving euro and artificial interest rates.
Germanys central bank is the second biggest holder of gold bullion in reserves, second only to the U.S., reports Lombardi. The German central bank owns 3,395.5 tonnes of gold, comprising 72.4% of its entire reserves. (Source: World Gold Council, October 2012.)
According to Lombardi, 66% of Germanys gold is currently being held by the Federal Reserve; 21% is held by the Bank of England; and eight percent is held by the Bank of France. (Source: Market Watch, October 31, 2012.)
In the article Germans Demanding Their Gold Back; Will They Get It?, Lombardi notes that the issue of Germanys foreign-stored gold is much bigger than it appears.
The Profit Confidential expert notes that the Bring Back Our Gold movement in Germany illustrates three things: firstly, countries want gold with them, because gold in hand is better than debits or credits saying the country has this much gold; secondly, people are losing trust in a monetary system that creates money out of thin air; and lastly, people are scared that if the euro dissolves, the country will need gold in hand to base the new measure of exchange on.
Lombardi reasons that many central banks have ruined the wealth of their citizens by flooding their economies with newly printed money and manipulated interest rates. As a result, Lombardi concludes, the public appetite is turning to gold.
Profit Confidential, which has been published for over a decade now, has been widely recognized as predicting five major economic events over the past 10 years. In 2002, Profit Confidential started advising its readers to buy gold-related investments when gold traded under $ 300 an ounce. In 2006, it begged its readers to get out of the housing market…before it plunged.
Profit Confidential was among the first (back in late 2006) to predict that the U.S. economy would be in a recession by late 2007. The daily e-letter correctly predicted the crash in the stock market of 2008 and early 2009. And Profit Confidential turned bullish on stocks in March of 2009 and rode the bear market rally from a Dow Jones Industrial Average of 6,440 on March 9, 2009, to 12,876 on May 2, 2011, a gain of 99%.
To see the full article and to learn more about Profit Confidential, visit http://www.profitconfidential.com.
Profit Confidential is Lombardi Publishing Corporations free daily investment e-letter. Written by financial gurus with over 100 years of combined investing experience, Profit Confidential analyzes and comments on the actions of the stock market, precious metals, interest rates, real estate, and the economy. Lombardi Publishing Corporation, founded in 1986, now with over one million customers in 141 countries, is one of the largest consumer information publishers in the world. For more on Lombardi, and to get the popular Profit Confidential e-letter sent to you daily, visit http://www.profitconfidential.com.
Michael Lombardi, MBA, the lead Profit Confidential editorial contributor, has just released his most recent update of Critical Warning Number Six, a breakthrough video with Lombardis current predictions for the U.S. economy, stock market, U.S. dollar, euro, interest rates and inflation. To see the video, visit http://www.profitconfidential.com/critical-warning-number-six.
Find More Deutsche Bundesbank Press Releases