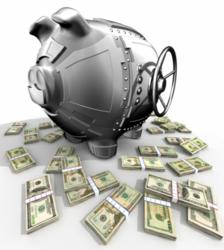 New York, NY (PRWEB) November 30, 2012
In a recent Profit Confidential article, financial expert Mitchell Clark reports that Walt Disney has been one of the best-performing Dow stocks; but the position recently broke its 50-day moving average (MA) and, at $ 45.00 a share, will soon break its 200-day MA. (Source: Yahoo! Finance, last accessed November 18, 2012.) According to Clark, in addition to the turn in Disneys stock, last weeks trading action in the stock market was awful, as not even good news could get investors buying. The Profit Confidential expert states that the main stock market averages are likely to continue their decline because the market is in a lull, the period of time between earnings seasons when stock market investors tend to focus more on worries and less on corporate reality.
This stock market isnt going anywhere without Apple, Google, and Amazon.com, reasons Clark. While the majority of large-cap technology stocks have been breaking down for some time now, these three stocks have only recently capitulated.
In the article Mini Bear Finally Breaks This Markets Toughest Stocks, Clark notes that, in addition to Walt Disney, Apple, Google, and Amazon.com, many other stock market leaders have recently began to turn.
Clark notes that even Wal-Mart Stores, Inc. has succumbed to the mini bear rally.
This Dow stock held up right until the end of October before going into a meaningful downtrend, reports Clark. The companys third-quarter earnings were solid, but like so many other large companies, revenues came in disappointingly light.
Clark believes the sentiment is weak because investors are looking at current expectations for earnings growth (which are flat), they are seeing declining revenue growth, and they are then re-evaluating their exposure to the stock market. Clark reasons that even with dividend income, if corporate earnings arent growing, then they are not worth paying for. He adds that given the investment risk in the stock market, which is significant, cash is a more attractive asset.
With sovereign debt, the upcoming fiscal cliff, and current geopolitical events to focus on, the main stock market averages are likely to continue their decline, Clark concludes. Earnings expectations are now secondary.
Profit Confidential, which has been published for over a decade now, has been widely recognized as predicting five major economic events over the past 10 years. In 2002, Profit Confidential started advising its readers to buy gold-related investments when gold traded under $ 300 an ounce. In 2006, it begged its readers to get out of the housing market…before it plunged.
Profit Confidential was among the first (back in late 2006) to predict that the U.S. economy would be in a recession by late 2007. The daily e-letter correctly predicted the crash in the stock market of 2008 and early 2009. And Profit Confidential turned bullish on stocks in March of 2009 and rode the bear market rally from a Dow Jones Industrial Average of 6,440 on March 9, 2009, to 12,876 on May 2, 2011, a gain of 99%.
To see the full article and to learn more about Profit Confidential, visit http://www.profitconfidential.com.
Profit Confidential is Lombardi Publishing Corporations free daily investment e-letter. Written by financial gurus with over 100 years of combined investing experience, Profit Confidential analyzes and comments on the actions of the stock market, precious metals, interest rates, real estate, and the economy. Lombardi Publishing Corporation, founded in 1986, now with over one million customers in 141 countries, is one of the largest consumer information publishers in the world. For more on Lombardi, and to get the popular Profit Confidential e-letter sent to you daily, visit http://www.profitconfidential.com.
Michael Lombardi, MBA, the lead Profit Confidential editorial contributor, has just released his most recent update of Critical Warning Number Six, a breakthrough video with Lombardis current predictions for the U.S. economy, stock market, U.S. dollar, euro, interest rates and inflation. To see the video, visit http://www.profitconfidential.com/critical-warning-number-six.
Find More Sovereign Debt Press Releases