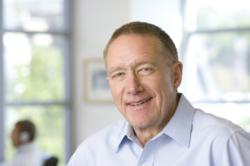 Salt Lake City, UT (PRWEB) January 08, 2013
Wasatch Advisors Chairman and Founder Sam Stewart, in his year-end commentary to shareholders, likens the market environment to the Samuel Beckett play Waiting for Godot.
Said Stewart, The reality is that nothing much is happening on the economic stage. Nor is much likely to happen. Godot, in the form of resolution, will not arrive for a long time, if ever. And certainly not until the lingering effects of the balance-sheet recession have made their final exit. To one degree or another, most developed countries appear to be following a similar script.
Stewart points to debt as the principal factor restraining global economic activity. Said Stewart, Resolving distressed debt requires both the reckless borrower and the imprudent lender to come to grips with their foolishness. Rarely does this happen quickly.
Stewart warns that Fed policy is also a problem. It is becoming increasingly clear that present U.S. monetary policy at best has outlived its usefulness and at worst may actually be hindering economic growth. By interfering with markets, the central bankers may be preventing the vital cleansing function of a recession.
In this environment, Stewart believes investors should focus on stock picking. A subdued economic recovery is the perfect environment for a stock-pickers market. I believe quality companies with defensible business models purchased at reasonable valuations will outperform.
More than ever, I believe investors should continue to lean against the wind during periods of obvious market optimism and pessimism, as the market ebbs and flows in response to our fibrillating economy. A modest cash position may also be appropriate as a source of dry powder for when the market gets overly pessimistic.
To read Stewarts full year-end commentary, click here.
About Wasatch Advisors