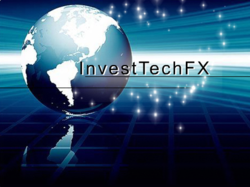 (PRWEB) October 26, 2011
The risk and broad based selling of the US Dollar during a multiple move resulted in the markets getting locked down in some short-term consolidation. However, the Forex trading experts at InvestTechFX report that with positioning bias being reflected by various institutional indices, FX investors are still net short of risk. There are no strong signals yet that suggest that the market is ready to change in any way and adopt a completely positive risk mentality though these are based on the expectation that the European Union Summit will bring about some risky, but positive results, and there is some evidence that suggests some short risk positions have been cut.
The third phase of the ongoing global recession has hit emerging markets and is spreading to Australia and China. The chances of a hypothetical double-dip recession are running high, which might also downgrade current AAA rating to a AA for France and other Southern European countries including Spain, Italy, Greece, and Portugal. With the USD/JPY not moving anywhere over the past couple of weeks; investors are unable to advocate a long position at current levels with the price trading by cyclical lows due to the formation of a major base. InvestTechFXs in-house speculative online Forex index system warns of an increased risk with another record low with a potential drop below 75.95. The ratio is expected to be allowed to normalize by stopping all the retail longs before the financial markets are ready to carve out a major base.
According to a report from InvestTechFX, the BOJ (Bank of Japan) and the Japanese government will address the strong Yen by forming a team of senior officials who will propose measures to deal with the currency appreciation.
InvestTechFX creates customizable, intuitive, efficient, and sophisticated trading tools that empower people to make sound financial decisions. As an industry leader of artificial intelligence software, the online Forex operators in the computerized trading industry have over 20 years of experience in the financial markets. Their top notch trading technology systems along with a detailed and comprehensive learning center enable people to understand the trends and developments in the FX trading markets.
###
Related Bank Of Japan Press Releases